日本で400万部、世界で2800万部売れ、アップルやベンツの社員研修でも使われている本をみなさんは知っていますか?
チーズはどこへ消えた?
です!
この本は2匹のねずみと2人の小さい人間のキャラクターが好物であるチーズを迷路で探す話なのですが、その内容が現在自分のキャリアや生活に不満や不安を抱えている人にとって素晴らしい教訓となっています。
もしこれを読んでいるあなたが、
・何かと理由をつけて行動をしない人
・責任転嫁をしてしまうことがよくある人
・同じような課題をずっと抱えている人
であればめっちゃ学びが多いです!
動画を見た上で英文を読み英語でディスカッションをしましょう!
本文
 Lesson 1: Stop thinking too much about your cheese and start chasing it.

The two mice inside of our maze are called Sniff and Scurry. They spend most of their time running up and down the corridors of the maze, looking for cheese. Turn a corner, run to the end, see if there's any cheese, and if not, turn around and go back. That's their pattern, and, while it seems kind of mindless and unstructured, it actually saves them a lot of time and energy.

Hem and Haw, two little people, also spend their days in the maze looking for cheese, but not because they're hungry – they think finding it will make them feel happy and successful. However, because of their complex brains, they think a lot about

how they can find the cheese the fastest

which strategies will work best in getting through the maze

how to keep track of those strategies

what finding the cheese will feel like

when they'll finally find it

 

…and of course, they wonder if there even is any cheese in the maze at all every time they turn another empty corner.

Life is the same. Every minute you spend wondering what success looks like, how to get it, whether it's possible and how you'll feel in the future is a minute not spend working towards it. Humans are complicated beings, but that doesn't mean we have to make everything complicated.

Be more like a mouse and just start running!

Lesson 2: Even the biggest cheese doesn't last forever, so try to see change coming.

Sniff and Scurry soon found a big stash of cheese at Station C, and even though they enjoyed snacking a bit of it every day, they kept paying attention. The amount of cheese kept declining, slowly, but steadily, every day. Once they realized they were about to run out, they decided to move on of their own accord and soon found another huge cheese at Station N.

When Hem and Haw found station C, however, they settled there, and quickly grew accustomed to the new status quo. The cheese fest they indulged in every day soon became the center of their lives, as they thought it was the fair reward for all their hard work. They were so preoccupied with the cheese that they didn't notice how it was disappearing, one piece at a time, and how some corners of it even got moldy. One morning, they woke up, only to find someone had moved their cheese.

This left Hem and Haw sad, depressed, feeling treated unfairly and in denial. Instead of venturing out to find new cheese, they kept returning to Station C, getting ever hungrier and weaker.

No supply of cheese can last forever. Change is always bound to happen, sooner or later. Instead of fooling yourself that things will stay the same forever, always keep an eye open for change.

Lesson 3: Don't worry, there's always new cheese to be found. The minute you start moving things will improve.

The best part about cheese isn't that once you've found it you're set for life. It's that there's always more cheese to be found. Haw eventually got sick of sitting around, so he decided to go looking for new cheese all by himself.

Once he started moving, his situation instantly got better. Yes, he just found a few bits and pieces of cheese here and there at first, but this was a lot better than doing nothing and being paralyzed by fear. After having found the courage to move on despite your fears once, fear's grip on you will never be as strong as it used to be.

Haw realized the accumulated fears in his mind were a lot worse than even the biggest challenges he encountered. Full of confidence, he kept exploring the maze, until he eventually found Sniff and Scurry at Station N, where the three of them shared the new cheese they had found.

出典:Who Moved My Cheese Summary
重要単語
Maze 迷路
Corridor 道
Wonder 思案する
Stash 隠れ場所
Fest 祭り 会合
Indulge 甘やかす 気ままにさせる
Moldy 退屈な
Last 続く
ディスカッション問題
1. There are 4 characters(Sniff, Scurry, Hem, and Haw) in this book, which one are you most likely to be? And, why?
Sniff/Scurry:ones keep looking for cheese
Hem:afraid of new things, don't try new things.
Haw:realized the accumulated fears in his mind were a lot worse than even the biggest challenges he encountered.
2. About Lesson 1, can you relate to the red sentences? If so, which one do you relate to?
3. About Lesson 2, do you like to be changed? If so, why? If not, why not?
4. About lesson 3, how do you keep up your courage? Please share your opinions. 
p.s.
毎週火曜日に7時から大阪のグランフロントorルクアイーレのスタバで英語の朝活をしています!
なるべく多く英語を話して聞く時間を取っているので、スピーキング・リスニングのスキルを伸ばしたい方は是非参加してみてください!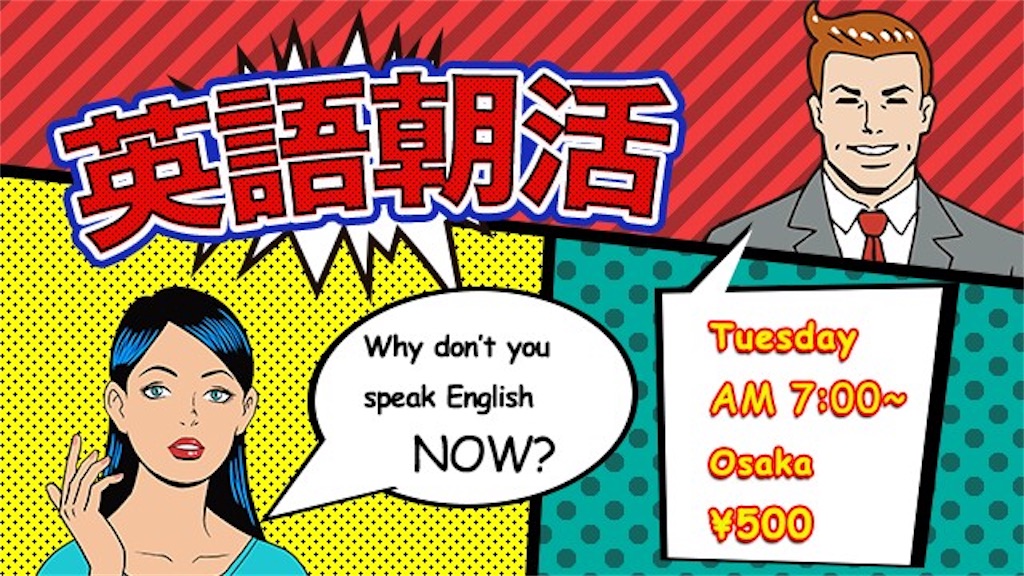 最後まで読んでいただきありがとうございます!
レゴ