みなさんはGame of Thronesという大人気海外ドラマを知っていますか? 
2011年からシリーズは始まり、2019年の5月の中旬に終了しました。
発信開始時からプライムタイムエミー賞(日本語で言うゴールデンタイム)を受賞したり、ゴールデングローブ賞というアカデミー賞に並ぶような賞を合計132賞にノミネートしました。
このようなドラマでも一番印象に残る俳優さんがいます。
それが、
です。
彼は、小人症という病気のため132cmしかありません。
大学卒業後は6年のアルバイトや会社での勤務を経て俳優になり、いまでは最も有名で人気な俳優の一人になっています。
右往左往しながら今のような状態にどうなれたのか、母校であるベニントン大学で素晴らしいスピーチをしていたので今回はこれについてディスカッションをしていきたいと思います!
本文
Ever tried ever failed no matter. Try again fail again fail better.

 

I had so many dreams of where I wanted to go, who I wanted to be, and what I wanted to do.

 

Theater companies I wanted to start with classmates. Movies I wanted to be in. Directors I wanted to work with. Stories I needed to tell. It might take a little time, I thought. But, there would happen.

 

What I didn't have was cash, a bank account, a credit card, or an apartment. I just had debt. A big hungry growing larger every moment debt. I packed the life that I knew with socks and a toothbrush into my backpack ,and I slept couch after couch after couch after couch at friends apartments in New York until I wore out their rent paying roommates welcome. I dusted pianos at a piano store on Ludlow Street for five months.

 

I worked on the property of a Shakespeare scholar for a year pulling weeds and removing bees nests. I went on unemployment once, but for not for long I couldn't handle the guilt. Eventually I was able to pay rent for a spot on the floor of an apartment on the Lower East Side, but my roommate had a breakdown and disappeared.

 

And then finally after two years of job and couchsurfing, I got a job. An application process as a data enter at a place called professional examination services.

 

And, I stayed for six years. Six years from the age of 23 to 29.

 

While they loved me there, I was funny. I wore black no cape no tights. I smoked in the loading docks with the guys from the mailroom and we shared how hungover we all were. I called them sick almost every Friday because I was out late the night before. I hated that job, and I clung to that job. Because of that job, I could afford my own place. My dream of running a theater company with my friend and fellow Bennington graduate Ian Bell had died.

 

When I was 29 I told myself the next acting job I get no matter what it pays, I will from now on for better or worse be a working actor.

 

I got a low-paying theater job in a play called imperfect love, which led to a film called 13 moons with the same writer, which led to other roles, which led to other roles and I've worked as an actor ever since.

 

I didn't know that would happen. At 29 walking away from data processing I was terrified. Ten years in a place without you, six years of a job I felt stuck in.

 

Maybe I was afraid of change, are you?

 

And so at 29 in a very long last, I was in the company of the actors and writers and directors I'd sought out that first year. That first day after school. I was I am by their sides. Raise the rest of your life to meet you.

 

Don't search for defining moments because they will never come.

 

The moments that define you have already happened and they will already happen again. And, it passes so quickly, so please bring each other along with you. You, you just get a bit derailed, but soon something starts to happen. Trust me. The rhythm sets in. Just try not to wait until like me you're 29 before you find it, and if you are that's fine too. Some of us never find it, but you will. I promise you. You are already here. you'll find your rhythm, or continue the one you have already found. Don't wait until they tell you, you are ready, get in there.

 

Singh

 

The world might say you are not allowed to yet. I waited a long time out in the world before I gave myself permission to fail. My parents didn't have much money, but they struggled to send me to the best school, and one of the most important things they did for me is that once I graduated I was on my own. Financially it was my journey.

 

This made me very hungry, literally. I couldn't be lazy. At the end of the day none of us are happy with our jobs all the time, but I just sort of had some perseverance in terms of what I wanted to do and what I didn't want to do, and I think, and know is a very powerful word in our business that is very hard to use early on in your career, but I also think I was pretty arrogant when I was younger, so I used that word maybe too much but it also helped me with the finding girls that I did like.

 

We burn very brightly please don't ever stop.

 

Please don't even bother asking. Don't bother telling the world you are ready. Show it. Do it.

 

What did Beckett say, ever tried, ever failed. No matter. Try again, fail again ,fail better.

The world treat everyone kindly, and light up the night

出典:https://www.yousubtitles.com/Peter-Dinklage-This-is-Why-Only-1-SUCCEED-and-What-99-Are-Not-DOING-id-2375518
重要単語 
wore out(wear out) ~を使い切る
dust ホコリを払う
guilt 罪悪感
breakdown (コミュニケーションの)断絶 
cape 袖なしのマント
clung to の首にしがみつく
no matter what たとえどんな~であろうと
sought out(seek out) ~を探し出す。追求する
derailed 進行を妨げる。頓挫させる。失敗させる。
rhythm リズム 調子
literally 文字通り(に)
perseverance 忍耐 忍耐力
in terms of の言葉で
arrogant 傲慢な 横柄な
ディスカッション問題
 1.Do you have many dreams? Who do you want to work with?, Where do you want to work?, and What do you want to do?
2.What kind of jobs could you do for 6 years? What do you think about continuing one job for 6 years?
3.How do you decide what you'll do?(For example, your job, significant other, your friends etc)
4.Do you feel scared when you try new things? Why? and Why not?
p.s.
毎週火曜日に7時から大阪のグランフロントで英語の朝活をしています!
なるべく多く英語を話して聞く時間を取っているので、スピーキング・リスニングのスキルを伸ばしたい方は是非参加してみてください!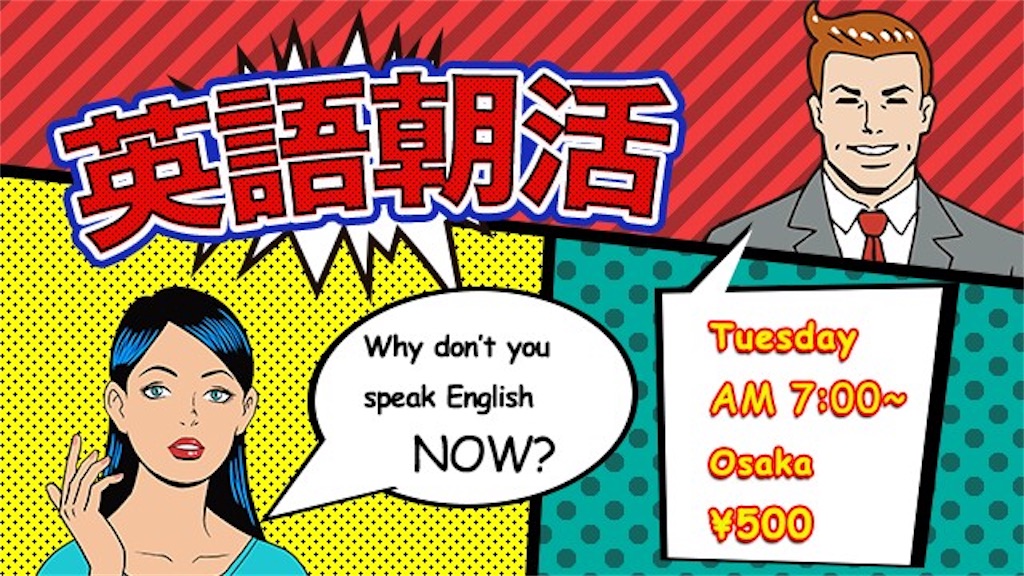 最後まで読んでいただきありがとうございます!
レゴ